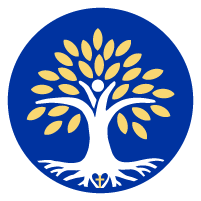 Serving with a heart like Jesus since 1962
Saint Gregory the Great School is a Catholic elementary school serving students in Pre-School through Eighth grade. We are located in Danbury, Connecticut, minutes from Federal Road and Candlewood Lake. St. Gregory the Great was recently granted continued accreditation by the New England Association of Schools and Colleges (NEASC).
See What Rooted In Faith Means at St. Greg's
What Our Parents Are Saying…
When my husband and I began our search for a school for our daughters, we knew that we wanted a school that was more than just a school. We wanted a school where our children would be safe we would feel secure and at peace with ourselves sending them each day. We wanted a school where academics are superior. We wanted a school that embraces their students and families as a part of its community. We wanted a school that would prepare our children academically and spiritually teaching them both the importance of learning and the importance of faith and religious values. At the time, it seemed as if we were asking too much to expect to find a well-rounded school that would encompass all of these qualities, but then we found Saint Gregory the Great School St. Greg's is their home away from home.
Our 2 children are current students and we have been part of this school family for over 5 years, starting with pre-K. They love it there! The school is always incorporating newer technologies, STEM activities and updating the curriculum so our kids are offered the best in class as far as education is concerned. Above all, its a small family environment. The principal addresses each kid by their name, not just another kid. We truly feel the dedication the staff has to our children and we appreciate that.